Microsoft security solutions

Suitable for all business sizes

The security solutions offered by Microsoft cover a broad spectrum of needs in terms of identification, protection, detection, response and recovery, which are the 5 functions of the Cybersecurity Framework model defined by the​ NIST (National Institute of Standards and Technology).
Microsoft's range of security solutions is available for any business, large, medium or small.
They are accessible in the form of monthly or annual subscriptions, either per user or per resource. Often, the contract with Microsoft, whether an enterprise agreement or a contract with a Cloud Solution Provider, includes some of these subscriptions, giving access to products that can then be exploited by the company, without additional costs, to improve its cyber security.
The various functionalities are also accessible individually, in a granular way, or in the form of packages.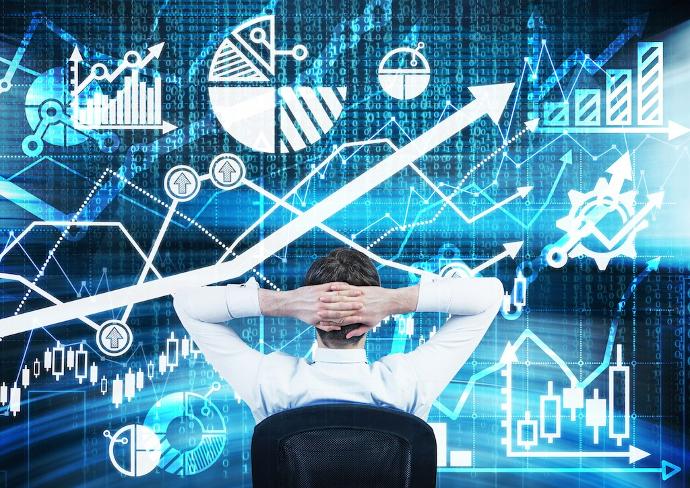 Microsoft, a recognized leader in cyber security
Gartner, Forrester, IDC, MITER ATT&Ck, and other industry analysts consistently name Microsoft a leader in security, compliance, identity, and management year after year.
Zero trust
Cyber threats are constantly evolving, trying to take advantage of the de-perimeterization of enterprise protection, the evolution towards a modern working environment, and the acceleration of "digitalization" which often integrates cloud services and the business process.

​The complexity induced by these paradigm shifts must be addressed by a Zero Trust approach by applying its basic principles.
Microsoft leverages the concept of Zero Trust to provide solutions to help proactively manage security.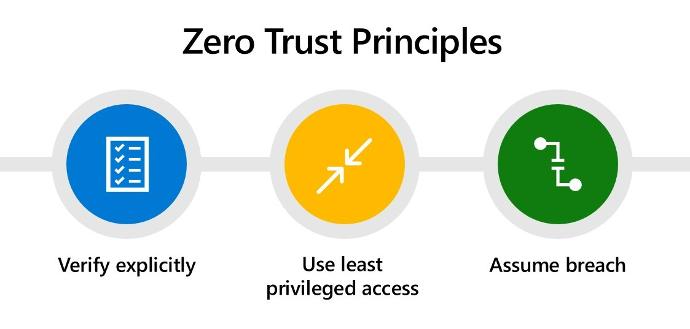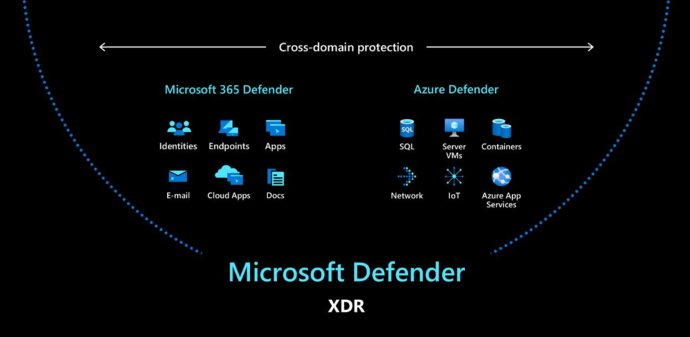 Defender
Microsoft's Defender solution suite provides next-generation protection for your people, infrastructure, and applications.
Relying on its team of "Threat Experts" and the assistance of artificial intelligence integrated into its tools, Microsoft Defender offers detection and response functionalities for endpoints (Endpoint Detection and Response), protection for your environments in the cloud, advanced management of threats, vulnerabilities, and attack surfaces, as well as tools for automatic investigation and remediation.
​Events from various tools are consolidated into the Security Center, a single, centralized configuration and administration tool.
XDR
Coupled with the modern Microsoft Sentinel security information and event management (SIEM) solution, the Defender suite provides an extended detection and response framework (eXtended Detection & Response), bringing unparalleled visibility to defense and threat analysis teams, and to the Security Operation Centers.
Microsoft's XDR suite helps accelerate investigations, establish proactive safeguards, and continually improve enterprise security.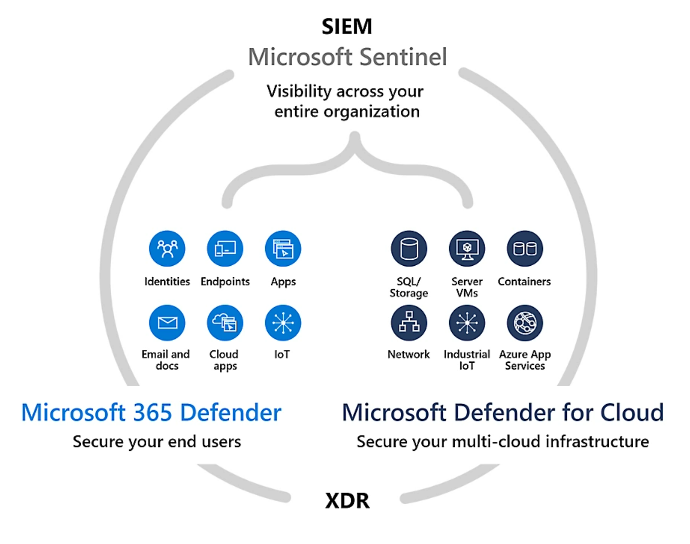 Mange your risks

Risk management lets you use native, non-Microsoft apps to identify, investigate, and remediate malicious and unintended activity.

Governance and information protection
---
Protect sensitive data across clouds, apps, and devices.
Compliance Manager
Microsoft Purview
Microsoft helps you meet and enforce compliance requirements
Précédent
Suivant